HANDLING TIME
We actually need about 1-3 business days to handle the order once it is placed. If your order needs to be customized, the handling time may need more time. More information about the customized orders, please contact us by iceehjewelry@gmail.com.
No minimum purchase or promotion codes are required.
Most packages will arrive 9-20 business days from the date of shipping out.
Depending on stock availability, certain items in your order may be shipped from our overseas warehouse, which may take an additional 3 business days.
Although some areas enjoy free shipping fees, we actually bear the freight for each order ($15-$30), so once the exchange/refund is made, the freight will need to be repaid/not refunded.
9-20 Day Shipping (All Order)
7-10 Day Shipping (All Order)
NOTE: We are not responsible for shipping carrier delays.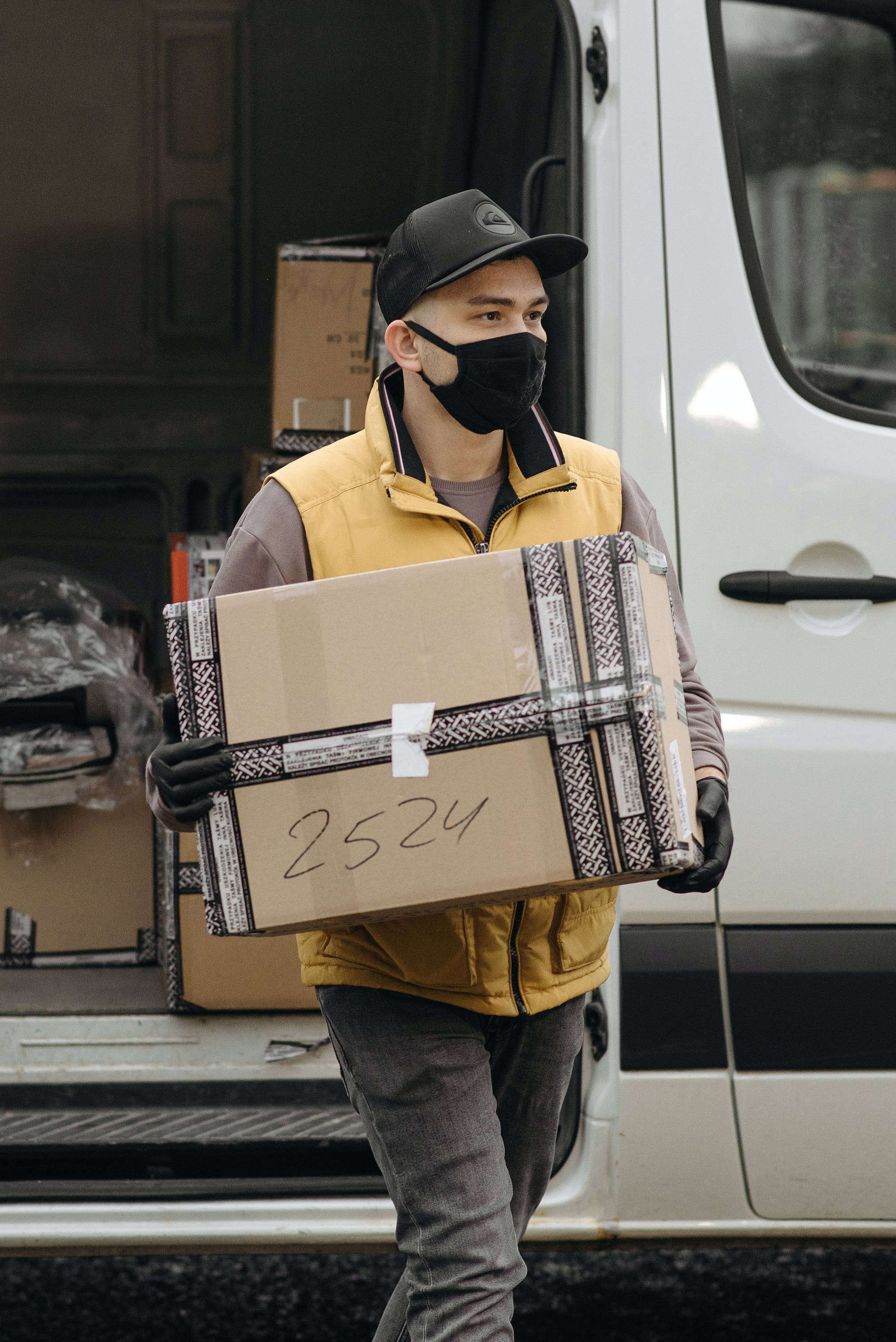 Do you ship internationally?
We currently ship internationally to most countries worldwide.
We are available in America, the United Kingdom, Australia, Canada, France, Germany, Spain, Italy, and Japan.
For other countries that are not listed above, please feel free to drop us an email iceehjewelry@gmail.com and our customer service will follow up with you accordingly.
What happens if I need to change the delivery method after placing my order?
Please email us at iceehjewelry@gmail.com immediately and we will try our best to get it updated. However, in the event that your parcel has been handed over to our courier partners, they may impose a surcharge of $20- $30 for the re-routing and changing the delivery method.
How do I check the status of my orders?
You will receive an initial email notification from us once your order is processed. A second email notification containing the delivery tracking information will be sent to you once your order has been dispatched. You will be able to trace your parcel via the link provided in the second email.
If you didn't receive the email, please email us iceehjewelry@gmail.com at and we will assist you accordingly.
Why was my order divided into two or more packages?
Your order is overweight due to a large number of items or contains custom-made order products. For overweighted orders or shorten the waiting time, we may split the order and ship it out in several packages.
Why I paid 4-6 business days for Express shipping on my order and still have not received the package?
Please note that the delivery time includes the processing time + shipping time, and for every made-to-order product, we make a description of the processing time.
The express shipping fee of $25 is for paying the faster delivery via DHL or FedEx instead of the other standard shipping.
Why do I need to pay the customs duties?
Kindly note that the price of our product does not include customs duties.
Customers are responsible for all import taxes, customs, starring, excises, and other governmental fees associated with their merchandise. Such customs fees, if applicable, are generally paid directly to your national government or postal service at the time of delivery.
Please note that you may incur customs duties and taxes on the items you purchase, and these fees are not charged or calculated by ICEEH.
In the case of returned shipments, the customer is responsible for any and all additional shipping fees and return fees assessed.
Please call your local customs & duties offices for more information regarding excise duties.
What should I do if the package was stolen/lost?
We are not responsible for any lost, stolen, or damaged shipments. All shipments are insured and the buyer assumes all responsibilities for claims made with the shipping carrier.
If you are still unable to locate the package, please reach out to the shipping carrier, and will file a claim.
Based on the outcome of the claim, we may or may not be able to replace your order.
This a gentle reminder that please contact us if you need another shipment so that you can safely receive your parcel next time.
When can I receive the package?
Delivery Time= Processing Time + Shipping Time
Processing time differs from product to product. Some in-stock items can be shipped out within 48 hours, while advanced custom orders may take 3-4 weeks. Once your order is shipped, you will receive a shipping notification to your email address notifying you of your tracking details and projected delivery date.
NOTE: We are not responsible for shipping carrier delays.
Orders generally ship Monday through Friday only. Weekend and holiday delivery are not available.
Orders are processed Monday- Friday. Orders that are placed on weekends and holidays are processed the following business day.
Shipping Time
FOR OTHER INTERNATIONAL ORDERS
NOTE: We are not responsible for shipping carrier delays.
International Standard Shipping only applies to the following countries:
United Kingdom, Australia, Canada, France, Germany, Spain, Italy, and Japan.
Other international orders are shipped via DHL Express for a flat rate of $30. Please email us at iceehjewelry@gmail.com for questions if shipment to your country is possible.
PLAY WORRY-FREE
WITH OUR EXTENDED WARRANTY
8MM S925 Moissanite Tennis Chain Or Bracelet- for the discounted price!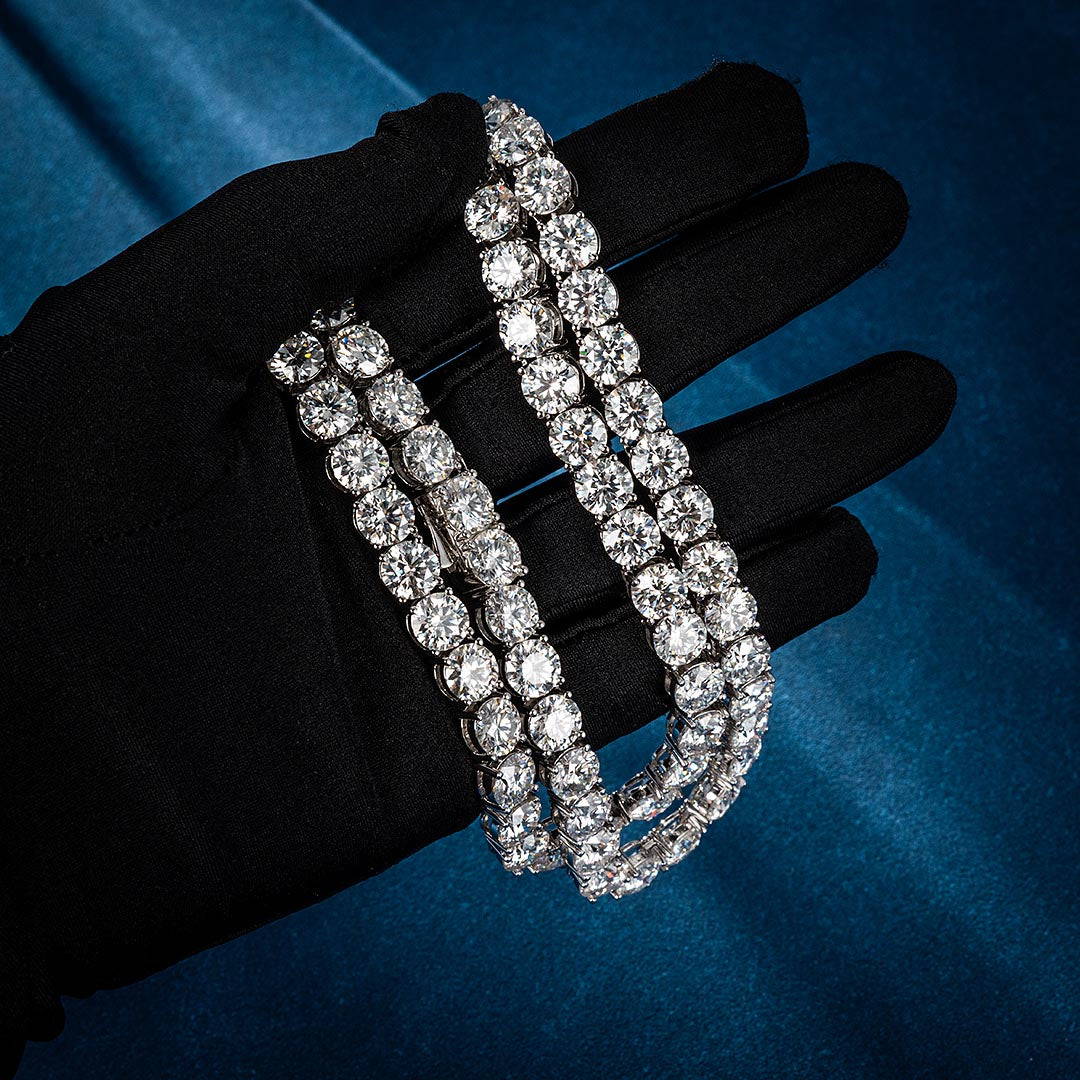 Customized technical support.

Shipping labels, materials and instructions.

Convenient shipping service to prevent accidental damage.

Next Business Day Exchange.